Analytical Laboratory Balance Precision Weigh Scale 220g x 0.01mg
Analytical Laboratory Balance Precision Weigh Scale 220g x 0.01mg
$2,800.00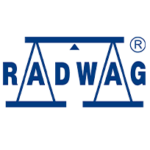 Description
Brand
Reviews (0)
Description
Description
AS 60/220 R2
The Radwag AS R2 Series represents a new standard for analytical balances. They feature a modern quality LCD display with a clear presentation of weighing results. In addition, the display has a new text information line providing additional messages and data, e.g. product name or tare value.
The new R series product line also features pictograms that signal the activated working mode, connection with the Internet, the battery charge level, and balance service functions. The selection of displayed measuring units has also been increased. Every R series balance features a magneto-electric measuring system (with an internal adjustment option for the R2 balances) along with several communication interfaces: 2 x RS 232, Type A USB, Type B USB (Optional WiFi). The housing is made of plastic, and the pan is made of stainless steel.
In new AS R series balance the information system is based on 5 databases, which allows several users to work with several product databases, and the registered weighing results can be subject to further analysis.
Databases:
The registered weighing results can be subject to further analysis using the following 5 databases for the R Series:
Users (up to 10).
Products (up to 1,000).
Weighments (up to 5,000).
Tares (up to 100).
ALIBI memory (up to 100,000 Weighments).
This is a secure environment for data records to allow for archiving over a long time span.
Brand
Brand
Radwag