$1,140.00
1 in stock (can be backordered)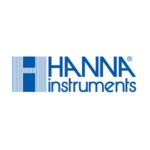 Description
Brand
Reviews (0)
Description
Description
EC- Range:
0.000 to 9.999 µS/cm; 10.00 to 99.99 µS/cm; 100.0 to 999.9 µS/cm; 1.000 to 9.999 mS/cm; 10.00 to 99.99 mS/cm; 100 0 to 1000.0 mS/cm absolute EC
This instrument is equipped with auto standard recognition and can support custom calibration solutions. Up to a four point calibration can be obtained for enhanced accuracy over an extended measuring range.
The enhanced warning system is in place to alert users when measuring outside the calibration range. This system will also remind the user when a new calibration is due.
Features also include real-time graphic displays and on-screen GLP data. On-board contextual help can be accessed from any mode via the HELP button.
Up to 10 profiles can be saved and recalled eliminating the need to reconfigure each time when a different electrode is used.
Three selectable logging modes are available: Automatic, Manual and AutoHold logging. Up to 100 logging lots with 10,000 records per lot can be stored for automatic or manual modes along with up to 200 USP reports.
Brand
Brand
HANNA Insturment