$120.00
9 in stock (can be backordered)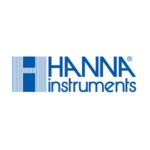 Description
Brand
Reviews (0)
Description
Description
The HI98107 pHep® is an easy-to-use pH water tester that makes monitoring water quality simple. This accurate pH tester features 0.1 resolution with automatic two-point calibration and temperature compensation in a single, portable, pocket device.
Compact design fits right in your pocket so you can take it anywhere.
Cloth junction providing a larger surface area than a standard ceramic junction
Great for drinking water, aquariums, pools, & ponds.
Brand
Brand
HANNA Insturment