edge® Dedicated Conductivity/TDS/Salinity Meter
edge® Dedicated Conductivity/TDS/Salinity Meter
$876.00
2 in stock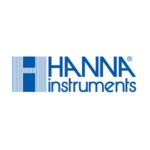 Description
Brand
Reviews (0)
Description
Description
edge® EC electrode is highly advanced, featuring a built-in microchip that stores calibration information that is automatically retrieved by edge® once the electrode is plugged in. Information stored in the electrode includes model number, serial number and calibration information including the standards used and the date and time the last calibration was performed.
Four Ring Probe
The edge® EC/TDS/Salinity meter is supplied with the HI763100 four ring platinum conductivity probe that has a built-in temperature sensor for automatic temperature compensated measurements. The four ring technology allows for a wide range of measurement with a single probe as compared to amperometric two pole probes that have a limited range and can suffer from polarization effects. The HI763100 probe has a glass and PVDF body with a PEI (polyetherimide) sleeve. Both materials have excellent resistance against many aggressive chemicals.
3.5 mm Probe Input
Plugging an electrode in has never been simpler; no alignments, no broken pins, just connect the 3.5 mm plug and get started.
edge® is incredibly versatile. It can be used in a variety of ways and in a variety of environments without taking up the space of a traditional benchtop meter.
Brand
Brand
HANNA Insturment